Viewing student work
As the administrator for your VoiceThread license, you are able to see and edit all VoiceThreads that have been created by your students. To access this list, click on the "All VoiceThreads" tab of the Manager. Use the search and sort options at the top of the list to locate a specific VoiceThread, and click on any one VoiceThread to open it.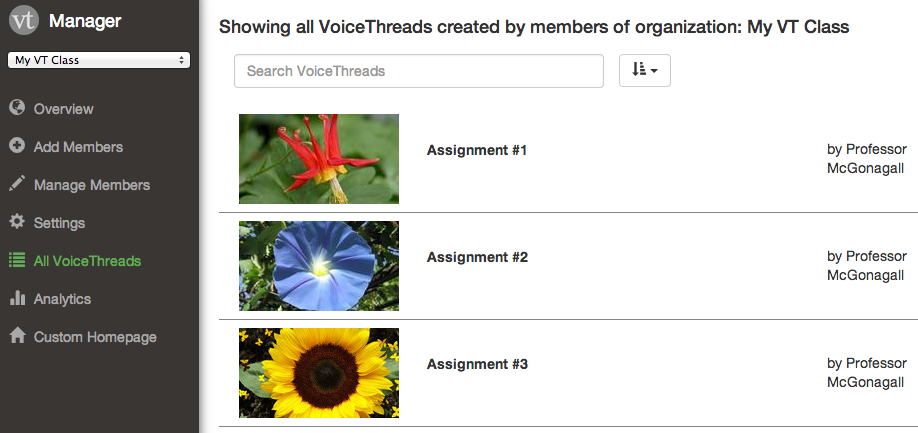 *Note: *You are not able to edit VoiceThreads created by other teachers unless they have shared with you.